Cash Crunch And A Wedding Ahead? We Will Help You
January 28, 2017
All thanks to demonetization, the cash liquidity has dropped leaving less of currency at hand. And to top it if there is a wedding at hand, a feeling of anticipation embroils and envelopes your heart desperately trying to find a way out. But we can help you plan your wedding without compromising much on your aspiration. There are certain criteria that need to be met to have a hassle-free wedding in this financially stifling time.
Time of the year:
Getting married in off-season is the best way to reduce the exorbitant expenses of venue booking. But your near and dear ones settled abroad may find it highly inconvenient to grace their presence on your d-day. Generally, july-august and December are the convenient vacation times when all your kins are in attendance. So why not push the date little ahead of august and December, probably first or second weeks of September and January.
Venue indoor/outdoor: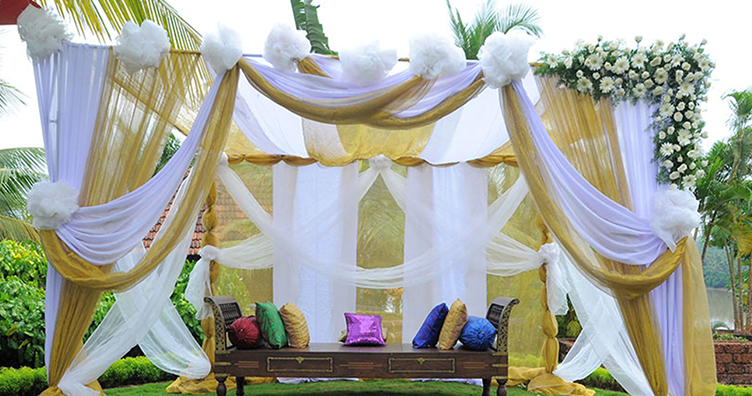 Getting married indoors is way better than outdoors to cut the cost.  Hotel banquet halls, auditoriums, convention centres are better; and consequently you can do away with wedding marquees altogether. If at all you are going outdoor with the event, avoid monsoon seasons as it takes up additional costs. Platforms and German tents tend to be mandatory to prevent water logging.
Wedding card:
Think about digital invitation. Using social media like Facebook, Whatsapp or emails or a phone invite would do way better to save some bucks rather than expending it on some engraved cards. Alternatively if you do want an invite, then rely on online designing service to design the invitation card which is cost effective. Check out this link that can help you with the designing service: www.canva.com/create/cards/wedding-invitations/
Jewellery:  
Making charges of jewelleries may overturn your budget within a fraction of a second. As you know, making charges are the labour involved in making those jewelleries. So, be prudent while selecting the jewels by going for the ones with the least making charge and choosing those that can grace multiple occasions. Machine made jewels has lower making charges such as the ones in bangles and chains, so you can pick that. Keep away from jewellery studded with stones as they weigh the gold with the stone while charging. Although break up charges are provided, you will have to go with their word on the weight of the stone.
And lastly, if you buy the gold in bulk from a single store, the chances of a discount and availing the facility of a fixed making charge can be enjoyed.(Some jewellers offer fixed making charge facility when you buy the gold in bulk)
Food: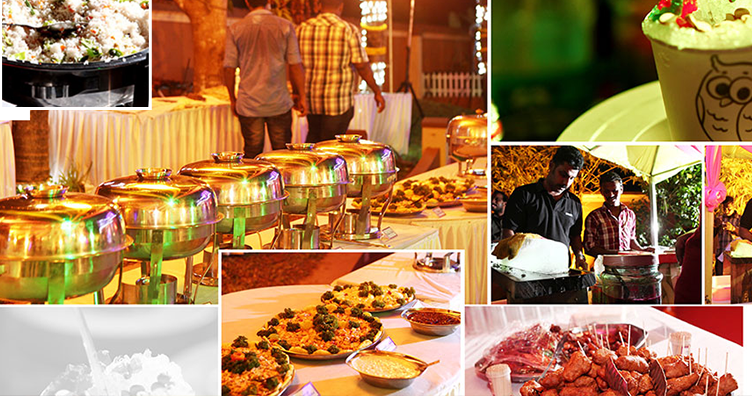 You do not want to show the guests that you can bring every other menu under the one roof. So, plan carefully the menu to be served. Cutting down the numbers of appetizers, main course and desserts can leave a drastic reduction in your expenses. Remember there is a limit for the food intake. Hence, portion size of food should always be taken into consideration and wastage of food avoided. Large menu size may lead to chucking out of items from the plate without even tasting.
Bridal attire:
Mostly, our wedding attires are of one-time use. Donning those lehengas, sarees, sherwanis and suits bearing that formal look and sometimes carrying the extra kilos is a total no-no for many. Moreover, it occupies much of the wardrobe space. We would recommend some elegant wedding attire that comes with lesser zeroes and that which you can flaunt on other functions, something you could mix and match.
Make over artist:
Summon quotations from a number of make over artist and select the one with the decent rate without compromising much on the quality. There are exceptionally good artistes with rocket high charges that you may not want to indulge in at this point of time.
Video photography: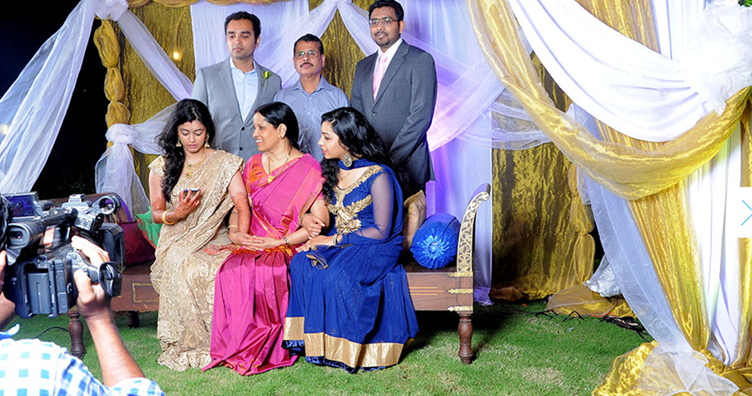 We would say reduce the number of cameras. But the number depends on your invitee list. One of them can be deployed as a candid photographer/videographer and one group of photographers/videographers for the guests.
Theme based decor:
Give the paramount attention to centre stage, entrance and bridal nest only. Instead of properties, you can go for different style draping to make the stage more eventful and awe-inspiring. This definitely helps cost-cutting. Plan your wedding during the day, that way you can prevent the cost of ambience lighting.
Bridal entry:
Nowadays the manner of bridal entry goes on to become trendsetters. Stepping of brides into the main venue should have some impact is something understood. Instead of hiring choreographers and dancers to boost the moment, you can make use of your in-house team. Yes, your cousins can plan a wonderful bridal entry with songs inducted with some fun. The use of spotlight to characterize the entry can accent those prime minutes.